Stay at Treehouse
to Participate in the
Taricaya Turtle Release
January 2020
Treehouse Lodge Proudly Supports the Turtle Preservation Project in Peru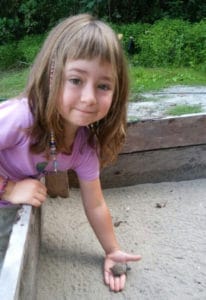 Taricaya were in abundance along the Amazon but due to development and logging their population has declined.
This project is a combined effort to help preserve the Taricaya and their place in the Amazonian ecosystem.
These turtles are found in tributaries and large lakes of South America's Amazon Basin.
Their average life span is 60 to 70 years. It can grow up to 45 cm long and weigh up to 8 kg.
Taricaya can be recognized by a black or brown oval carapace with low keels on the second and third scutes.
Join us in January and you will get to release a baby turtle.
Call Now to Reserve Your Spot
Can't Visit Peru in January? Help Bury the Turtle Eggs
Experience the Amazon at Treehouse Lodge
Swim in the Amazon
Blowdart Gun Workshop
Fish for Piranhas
Jungle Walk
Dugout Canoe Trip
Amazon Jungle Cruise
Early Morning Bird Watching
Kayak the Amazon
Visit the Local Communities
Stargazing in the Amazon
Treehouse Canopy Walk
Night Walk to See Insects