Machu Picchu is consistently the #1 travel destination in the world. Why? The answer is simple: the experience is mesmerizing and unique. You aren't merely driving up to the lookout, getting out of the car, and snapping a few photos; you are traveling to the depths of South America, into the heart of the Andes. Stumbling onto the Lost City of the Incas is just one part of the journey.
How to arrive to Machu Picchu?
Once you've arrived in Cusco, and arranged for transportation towards Machu Picchu, you're left with 2 options to arrive at this Wonder of the World:
1. Take the train to Machu Picchu
2. Hike the famous Inca Trail
Today we're focusing on the latter. The Inca Trail is also world famous, and for good reason: it is a section of thousands and thousands of miles of Incan "roads" that provided transportation throughout the entire Tahauantinsuyo (Incan Kingdom). This is the most exclusive road, reserved only for Incan royalty.
Along the pathway to Machu Picchu you will witness more than half a dozen Incan archaeological sites and stunning Andean scenery. From glacier-covered mountains to spiritually significant Incan temples, your trek will be remarkable.
In order to hike The Inca Trail you have to secure hiking permits at least 3-6 months in advance to be able to have a chance at this 4-Day experience. This can only be done through a certified tour company.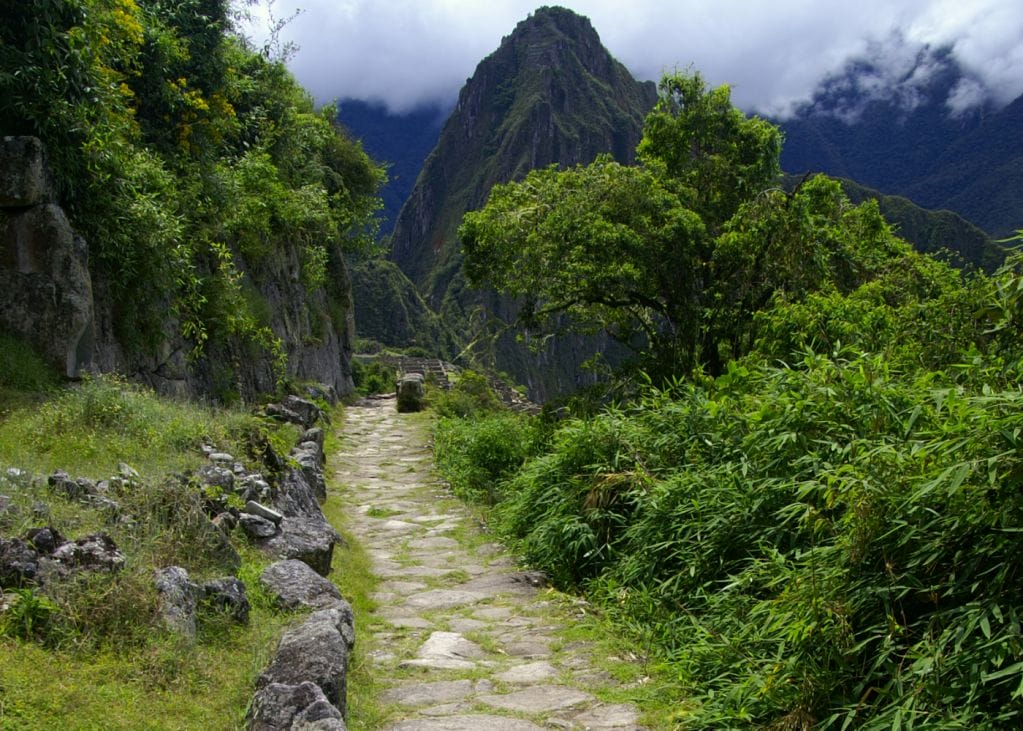 Day 4 is particularly wonderful. You wake up at around 3:00AM and hike the remaining miles to what is known as the "Sun Gate." This is the entrance to Machu Picchu and provides the perfect opportunity to watch one of the most unique sunrises of your life. As the fog peels off in the cloud forest of Machu Picchu, you make your way down the final descent of  trail and arrive at the famous Incan City.
Happy Travels!
PS: For those of you who want all the benefits of the Sun Gate view, without the 3 days of heavy hiking, you're in luck. You simply hike 1-hour up to the Sun Gate from Machu Picchu. This is a free hike and no permits are required and is a fun add-on during your day in Machu Picchu.