Your arrival in Cusco will be memorable. Upon departing baggage claim you will notice a few things: the sun in stronger, the air is crisper, and thinner; you may even feel a shortness of breath. Next, as you approach the historic center of Cusco, you will start to notice a shift in architecture: cobblestone streets start to appear, incan stones begin to show up at the base of buildings and hotels, spanish colonial arches frame the ¨Plaza de Armas de Cusco¨ and surrounding blocks. It doesn't take long to realize why this city is known as a UNESCO World Heritage Site.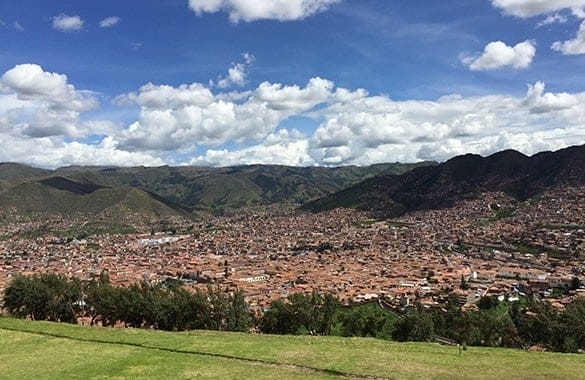 One of the best ways to ensure that your time in Cusco is comfortable is to prepare for the weather.
Cusco weather can be summarized by the following 2 points:
Rainy season is from November to April (Read: rain every day). Dry season is from March through October.
Still, every day of the year, all 4 standard seasons are "fair game"
Because Cusco is located at such high altitude (almost 12,000 feet), the temperature can fluctuate without much warning. Any temperature between 30 – 85 degrees (F) can be expected throughout the entire year.
Make sure you bring a warm coat for the mornings and evenings (and possibly if it gets cloudy during the day) but be ready to shed those layers and enjoy the sunshine in shorts and a t-shirt should the Incan Gods smile upon you and provide "Inti" (Sun).
Between November and April, please make sure to be prepared to deal with rain, especially in the month of February. If you don't bring umbrellas or a poncho there will be plenty of pop-up umbrella shops that appear at the first sight of gray clouds.
Cusco is incredible. Enjoy the sites, the food, the culture, the history…… and, of course, the weather.
Happy Travels…