Our Experience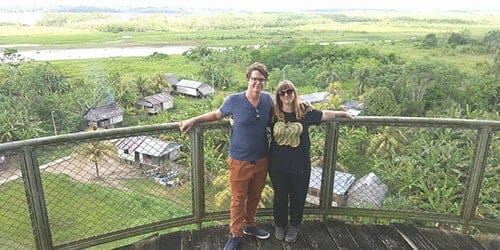 What an amazing time we had in our treehouse. We stayed for 7 nights and our guide Willy gave us the full experience. Not only did we experience every excursion available on the website but he came up with a few others as well!
Everything about the stay was great, the accommodation, service, excursions and transfers. Each trip left us with fond memories we'll cherish forever.
Make sure you request Willy for your guide when booking. His passion for the environment, its conservation and all the creatures in it was evident our entire stay, and he's a really nice guy as well!
Our Treehouse