Our Experience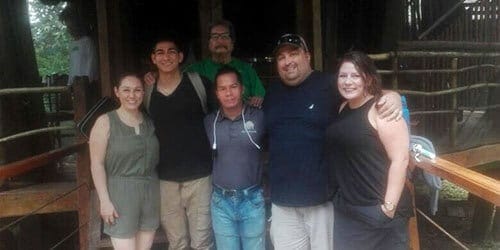 This is a different kind of vacation, for our family and at first we were a little nervous. Fortunately from the moment we arrived, the welcome reception by Ronnie and the rest of the staff reassured us that everything would be great.
Our trip was perfect. Ron provided excellent food and friendly service. Allan is an outstanding guide. He has tremendous knowledge and enthusiastically communicates his love for the Amazon. He has eyes like and eagle, he spotted all sorts of wildlife that wouldn't have been visible to us.
Hugo our boat guide also deserves special kudos. We recommend treehouse to all of our friends and family we can't thank you enough.
Our Treehouse