Our Experience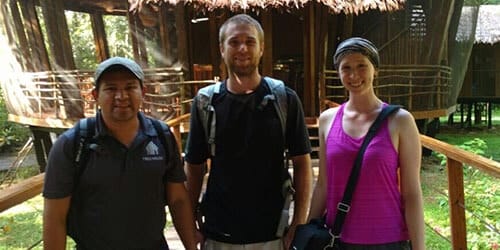 We had a wonderful time! The staff was attentive and knowledgeable and we love seeing all the wildlife in its natural habitat. I was so impressed that our guide knew the specific names of every bird and animal we saw. Would definitely recommend to our friends and family!
The accommodations were amazingly comfortable, especially for being in a tree. The view was great. I enjoyed just sitting and looking around in the trees. All of the staff was very friendly and helpful. The food was delicious. Each meal was a very creative mix of new style cuisine mixed with classic Amazon food.
Dustin did an excellent job showing us around the rivers and jungle. He knew the answer to every question we asked. We got to have some close interactions with animals that I'll never forget.
Our Treehouse