Our Experience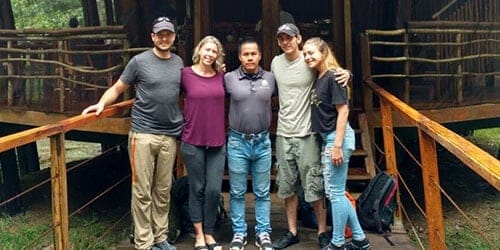 The experience was spectacular. We got to swim with the dolphins, play with Pepe and Martina (monkeys), fish for piranha (which we ate later), meet Pablito and Anita (sloths). And see and hear all of the wonders of the jungle.
The food was delicious and all of the staff was very kind and helpful. Edgar really took care of us and was full of knowledge. Edgar made sure we had everything we needed. If we ever get the chance to come back to the rain forest this is the only place to stay.
Thank you for everything to everybody and Treehouse Lodge.
Our Treehouses