Our Experience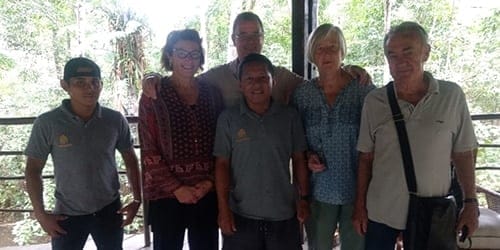 From the time we arrived to the time we left, we experienced a totally amazing time. Our guide, Johnny, and driver, Gustavo, could spot wildlife up to 500 meters away. So, we saw sloths, toucans, and numerous types of monkeys. The catching and eating of piranha was special as was the accommodation which was a well-appointed treehouse around 20 meters off the ground. The climb up was effortless and secure.
Being up high allowed me to capture a photo of the crimson crested woodpecker. This is all topped off with gourmet meals and cheap local beer. An experience to be cherished.
We thought the staff were excellent. Very attentive, polite, and did everything with a smile on their face. The food was presented like you are in a 5-star restaurant and tasted like one. The explanation of each course was very good as well.
Overall a very good stay!
Our Treehouses