My husband and I have dreamed about living in a treehouse since childhood. And we are so thankful for Treehouse lodge to make this dream real. This project is something really amazing. This place is stylish, cozy and so natural at the same time.
We will never forget this experience: to go to sleep with the sounds of the night jungle when you can even hear how pink dolphins are swimming and breathing in the river and see how fireflies are flying around your comfortable treehouse and wake up with birds and monkeys around.
 And it's also important that houses are made so good, that no mosquitos and jungle animals can get inside, so you are like a part of the surrounding nature, but very comfortable and safe part.
We also got so much pleasure from all the excursions we had with our individual guide, no rush, doing what you want, and learning so many interesting things. Our guide was Marden! Many thanks to him!!! We met pink dolphins, sloths, different monkeys, had piranha fishing, and many other interesting moments.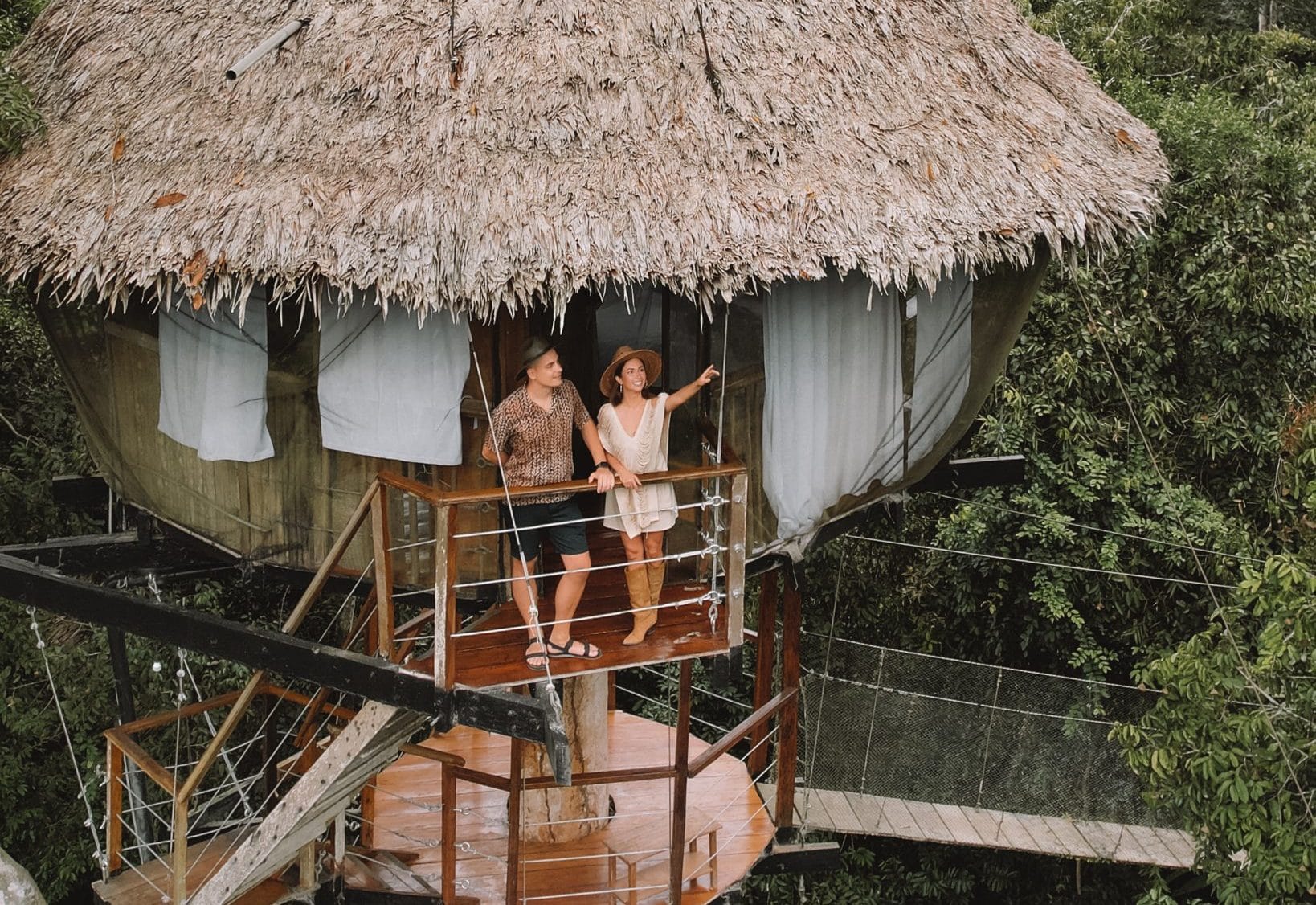 Also, we are very thankful for all the other people who work in Treehouse lodge, like cookers, barmen, transfer, boat drivers, managers… All of them were very kind and helpful and tried to make our vacation as comfortable and unforgettable as possible!!! Thank you all guys for this amazing experience!!!