Getting from your house to Peru is just half the battle. Once you arrive in Lima, the only international flight destination in the country, your journey truly begins. Read more to learn how to book a fligh in Peru.
From Lima, you have access to the entire country. If you're headed to Machu Picchu you will need to book a flight to Cusco (CUZ), if you're headed to the Amazon Rainforest, you will need to book a flight to Iquitos (IQT), and if you're headed to the famed beaches of northern Peru, you will need flights to either Trujillo (TRU) or to Tumbes (TBP) at the Northern tip of the country.
White it may seem daunting, booking flights within the country is fairly simple. That said, we do have a few recommendations to help you along the way.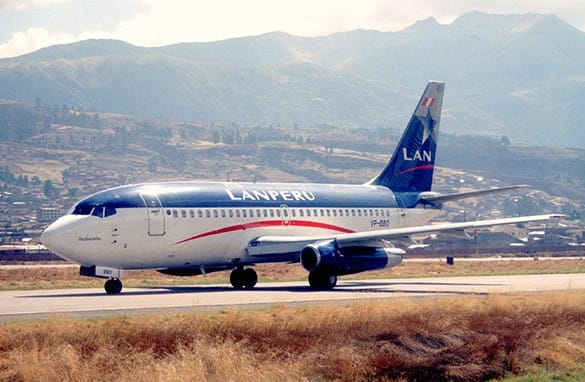 1. Book with LAN, whenever possible.
Peru is notorious for flight delays and cancellations. Of all of the available airlines, LAN has the least number of delays and cancellations. This is due to the newer technology on the planes and to the number of flights that they run to each destination. These flights cost more (oftentimes double the comparable airline), but if your scheduling is important to you, it is worth the price.
2. Book in advance.
The busiest seasons of Peru are between June – August. During those months, almost all flights will sell out. Make sure to give yourself a buffer to pick the schedule that suits your trip the best. Pricing won't fluctuate enough to warrant waiting for significant drops. If you've found the flight that works for your itinerary, book it.
3. Book directly with the airline.
When searching domestic flights with US search sites (such as Kayak.com or Travelocity.com), the flights will often cost more than if you had booked directly with the airlines in Peru. LAN is easy because the website is translated into perfect English. Peruvian Airlines and Star Peru will require some basic knowledge in Spanish to make sure you don't book the wrong dates or flights. Here are links to each website:
LAN Airlines
Peruvian Airlines
Star Peru Airlines
4. Arrive with time to spare.
We recommend arriving at the airport at least 2 hours ahead of your departure time. This will take some planning. In Lima, traffic can often disrupt your travel plans. With no traffic, the ride from Miraflores to the Lima International Airport is only 30 minutes. With traffic, that same drive can take up to 2 hours.
Happy Travels and have a safe flight…