The Great River Amazon Raft Race - 2022
Did you know that the longest raft race in the world happens in the Peruvian Amazon every year? Nowadays recognized by the Guinness World Record, this amazon raft race has been staged in Iquitos Peru since 1999.
This year, this amazon raft race will take place between 22th to 25th of September. Being part of this event is an excellent opportunity for people who seek a true Amazon adventure from all around the world.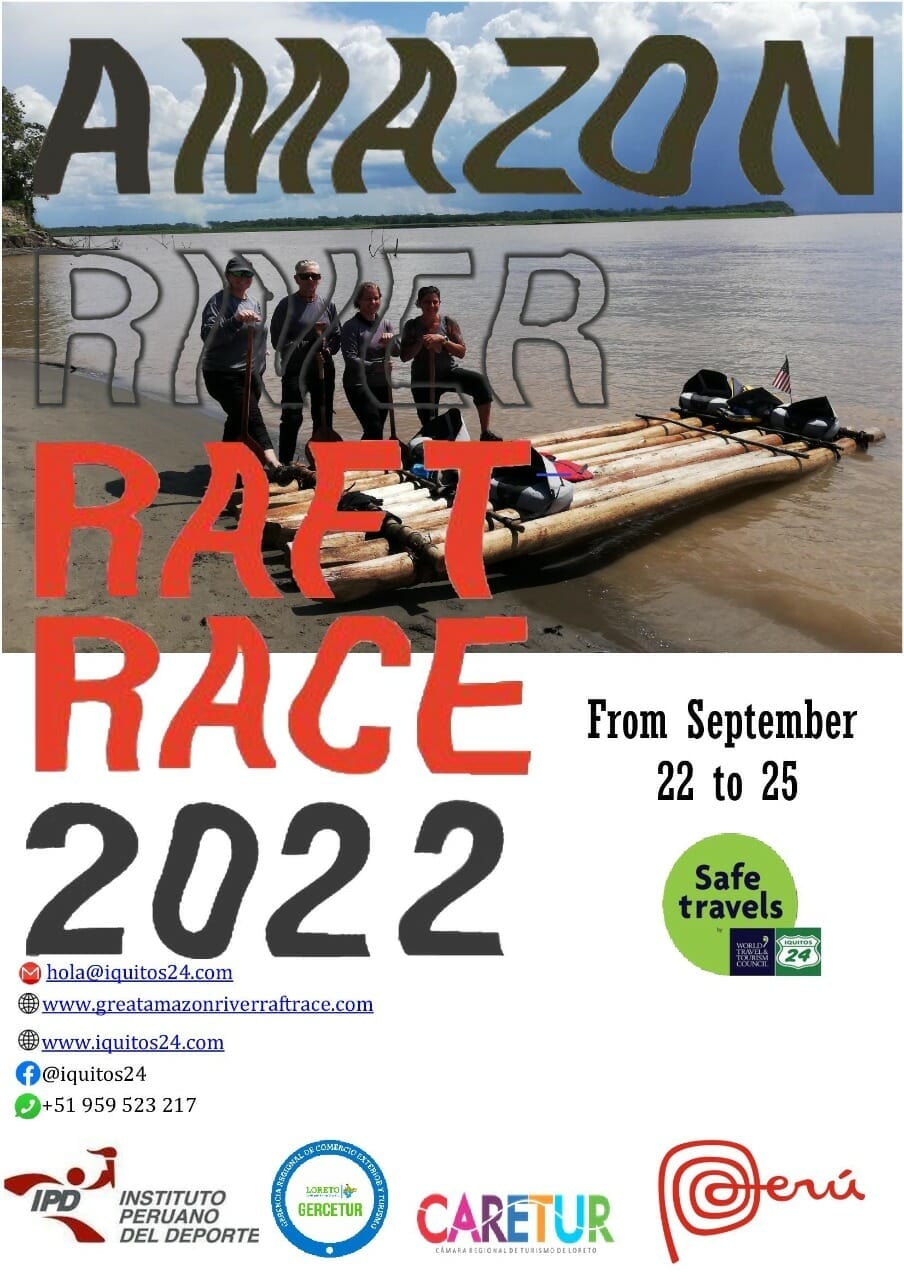 The whole race takes 4-days, and it has a length of 180 km to be completed. The first day is the reception and the rafters will have to build their own rafts on balsa wood in Nauta, the closest city to Treehouse Lodge. On the next day, the competition begins in that port, covering 20 kilometers of the Marañón River, plus 38 km. from the Amazon River, arriving on the first day at the San Joaquín de Omaguas Population Center.
During the second day, 68 km are crossed. of the Amazon River, with the city of Tamshiyacu as its destination. Finally, on the third and last day of the race, 67 km are sailed. by the same Amazon River, ending its journey at the ENAPU Passenger Terminal, on the banks of the Itaya River in the Punchana district of the city of Iquitos.
You can check the detailed schedule here: https://www.iquitos24.com/carrera-internacional-de-balsas
When did this Amazon raft race start?
The Great River Amazon Raft Race was created by Mike Collis, an Englishman who moved to Iquitos from Birmingham. The first edition of the race was held on July 29, 1999. In 2006 the race was extended to cover 118 miles of the mighty River Amazon over 3 days.
Teams have 4 members and are divided into 3 categories, Men, Women, and Mixed. Support boats follow along with the rafters, and substitutions are possible. In the past years, participants from all over the world came to the jungle to venture down the longest river in the world.  
Some of the countries that have been participating are: Germany, Australia, Belgium, Iran, Ireland, Canada, Scotland, USA, Mexico, New Zealand, France, the Netherlands, Peru, United Kingdom, South Africa, England, Costa Rica, and Switzerland.
If you are interested in participating in this incredible raft race, send an email to hola@iquitos24.com.